In China, red is synonymous with festivals. Not only is it necessary to wear red Underwear in this life year, but also red underwear when it is married. This is a folk custom since ancient times, which reflects people's good wishes and aspirations. Xiao Bian today Brides are recommended two stylish red underwear, to improve your body type, bring out the beautiful lines, so that looks more perfect.
This red underwear, with red knit embroidery petals stack showing an elegant charm, with 3/4 cup models, always keep the chest gathered, wide side and lying, and a good support Function, has excellent comfort, so that the chest free and unrestrained, bring a sense of ease without wearing experience. And with the red dress with, you can make the advantages more prominent, shortcomings try to cover, make the figure look more perfect.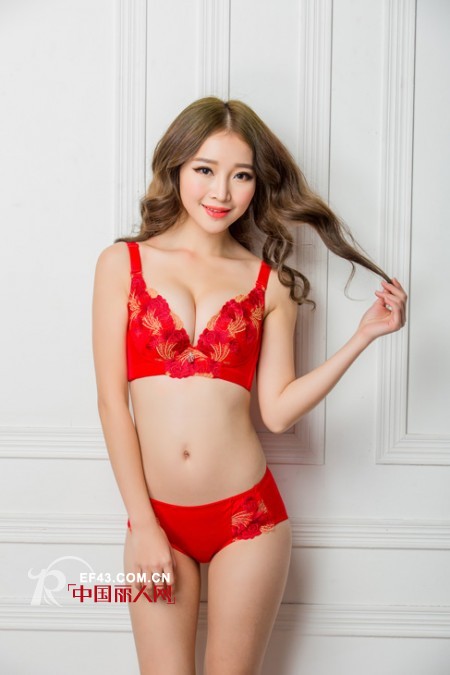 Slightly mature style of the red underwear, deep V models, coupled with the shoulder strap derived cup design, as well as the fashion embellishment of the atmosphere, people tempting, wear the perfect fitting the chest curve, let you Feel relaxed and comfortable pleasure.
Image Source: Fiber Yi Yuan brand underwear
Hengshui 89 import and export trade Co., Ltd. is a company specializing in the production of Arab products, which integrates industry and trade. The factory of the company has more than 10 years of experience in the production of Arab clothing, with more than 200 clothing production machines; Specializing in men's Arabian robes and pants products, including: shirts, Saudi robes, Sudan robes, Kuwait robes, Qatar robes, UAE robes, Libya robes, Morocco robes, Afu robes Khan suits, Oman suits and other Muslim clothing, Arab women's clothing mainly for sample processing, daily production of more than 10000 Arabian robes; This year, we have developed a production line of knitted products for the Middle East market, such as Cotton Underwear, T-Shirts, women's suspenders, etc; Other Arab daily necessities are also involved, such as the Arabian tapestry, Arabian incense burner and so on; Welcome to our company to visit and negotiate.
Normaly For Men's Size: 54,56,58,60,62
For Kids Size: 20,22,24,26,28,30,32,34,36,38,40,42,44,46,48,50,52.
We supply kinds of design embroidery,piping,. with collar,with out collar.
Short sleeve,long sleeve. With Pants with out Pants. all can be customized.
100% Cotton T-Shirts,Cotton T-Shirts For Men,Organic Cotton T-Shirts,Cotton T-Shirts For Women
Hengshui Bajiu Imp.& Exp.Trade Co.,Ltd , https://www.jalabiyatrade.com